State-of-the-art in European cultural tourism policies and practices
SmartCulTour webinar
20 June 2022 / 11:00 – 12:30 (CET)
It is generally agreed upon that cultural heritage can be an important strategic resource for a destination and provide both economic and non-economic benefits for local communities and visitors alike. However, strategies with regard to cultural tourism development remain somewhat scattered and tangible, readily available evidence on the benefits often remains ideological, anecdotal or local. Within this webinar, we focus on a broader analysis of cultural tourism policies, policy responses to Covid-19 and success conditions of different types of cultural tourism interventions. Lessons learned on both success conditions and barriers of implementation can serve further policy recommendations.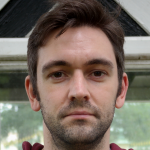 Bart Neuts
KU Leuven, SmartCulTour
Bart Neuts is affiliated to the Department of Earth and Environmental Sciences of KU Leuven (Belgium) where he is project coordinator of the SmartCulTour project, as well as consultant on developing measurement instruments for the concept of "the flourishing destination" for Visit Flanders. He is also involved in teaching at the Master in Tourism programme of KU Leuven. His main area of expertise is in tourism externalities and sustainable development, specifically focused on social carrying capacity studies in urban environments.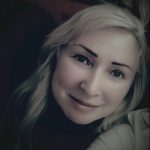 Milada Šťastná
Mendel University, SPOT
Professor Milada Šťastná is the Head of the Department of Applied and Landscape Ecology at Mendel University in Brno, Czech Republic, and the Editor in Chief of the European Countryside journal. Her professional interests focus on cultural tourism, landscape and land-use changes, environmental protection and sustainability. During her 23year professional career, she has published as an author and co-author of 75 scientific papers, participated in 16 monographs and presented 125 other publications. Since 2020, she is the coordinator of the H2020 SPOT project: Social and Innovative Platform on Cultural Tourism and its Potential towards Deepening Europeanization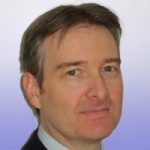 Alun Jones
CIHEAM Zaragoza, SmartCulTour
Alun Jones leads the International Projects Department at CIHEAM Zaragoza. He has over 20 years of experience in communications, public affairs and outreach teams at the European and international level. He is presently leading the H2020 Projects activities at CIHEAM Zaragoza which includes the SmartCulTour project.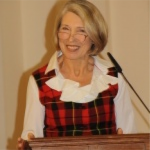 Claire Wallace
University of Aberdeen, SPOT
Claire Wallace is Professor of Sociology at the University of Aberdeen. She has worked for many years on the role of the digital economy in rural areas and with respect to cultural heritage. She has been particularly interested in community resilience and development using quality of life approaches.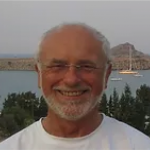 John Shaddock
University of Aberdeen, SPOT
With an academic background in diverse aspects of enterprise management, John Shaddock has worked in many roles in the public and private sectors. With extensive senior experience in strategic management, policy development and the interface between politicians and bureaucracies, he has operated as both practitioner and adviser at local, regional, European and Council of Europe levels. With 25 years' European project and policy activity, his specific interests include the impact of technological developments, including broadband, on regional economies, democracy and social inclusion.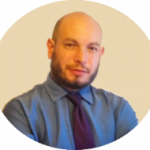 Simone Moretti
Breda University of Applied Sciences, SmartCulTour
Simone Moretti is Lecturer and Researcher in Tourism at Breda University of Applied Sciences, in the Netherlands. After studies in Business & Economics and experiences in business development, Simone completed a Master in Tourism Destination Management. He continued his career in the tourism industry, working as project manager in Thailand and Belgium. He is now working as Lecturer and researcher, focusing on sustainable tourism development and tourism impacts on society. His current research activities include EU-funded projects, such as SmartCulTour (Smart Cultural Tourism as a Driver of Sustainable Development) and Tourban (Boosting sustainable tourism development and capacity of tourism SMEs). Simone co-authored the Report 'Overtourism: impact and possible policy responses', commissioned by the European Parliament.
11:00
Opening and introduction
Bart Neuts
11:05
Cultural tourism responses to Covid-19
Claire Wallace
11:20
Cultural Tourism Policy – Framework and Practice
John Shaddock
11:40
Cultural tourism interventions: taxonomy, best practices and lessons learnt
Simone Moretti
12:00
Presentation on best practices by local stakeholders: the Brabant Remembers App and the Huesca Living Lab
Local stakeholders
12:15
Debate
Alun Jones (moderator)
12:25
Conclusions and closing
Milada Šťastná