Context
Scheldeland is a tourist region – therefore not an administrative area as such – which forms a corridor between four important art cities: Brussels, Ghent, Mechelen, and Antwerp. The region follows the basins of the Scheldt, Dender, and Rupel rivers, offering a tourism and recreation product primarily focused on leisure activities such as cycling, walking or boating along the waterways. The region combines urban and peri-urban municipalities, with more rural areas and as such offers a variety of cultural and recreational experiences.
Cultural tourism products, motivations and existing gap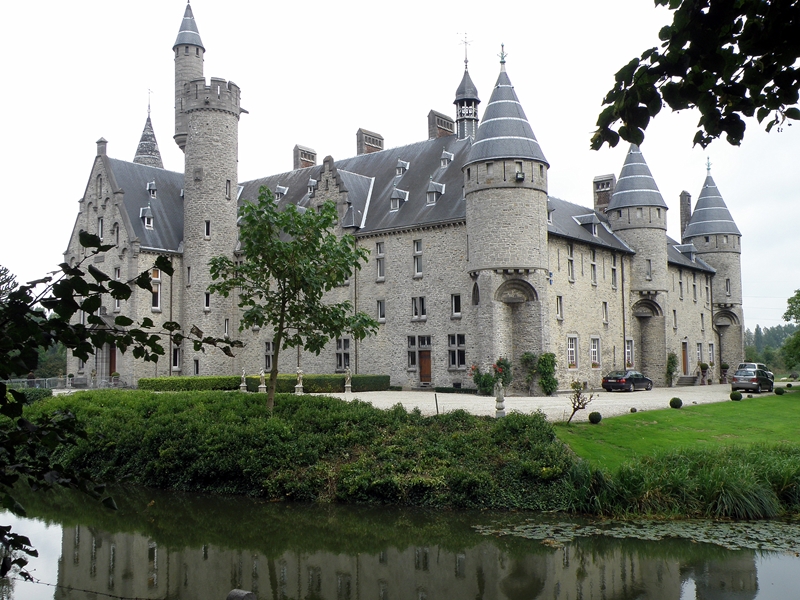 Around the Rupel river, historic industrial heritage can be found, linked to centuries old clay and brickmaking and leaving a heritage track of clay pits, ovens, and chimneys. In Willebroek, heritage takes a darker side with the Fortress of Breendonk having been used as a prison and deportation centre by the Nazi's during World War II. Several monumental castles and fortresses of various periods can also be visited in the region, most notably the Castle of Laarne (originally 11th-12th century), Castle Marnix de Sainte Aldegonde (originally 10th-11th century), Castle d'Ursel (mid-18th century), and Fortress of Liezele (early 20th century).
Other notable heritage in the region is the Sint-Bernardusabbey in Bornem with its impressive, recently renovated library. Furthermore, the two main historic cities in the region, Aalst and Dendermonde, offer some impressive late-Medieval architecture. The Belfry of Dendermonde has been UNESCO World Heritage listed since 1999. Both cities are also rich in intangible heritage and storytelling, with the legend of horse Bayard permeating the city of Dendermonde and being celebrate every ten years through a processional of giants.
Cultural tourism strategies
Currently, the primary international tourist product of Belgium – and specifically the Flanders region – is primarily based on its historic art cities. In comparison, the tourist area of Scheldeland only accounts for 1% of tourist arrivals, mostly by Belgian and Dutch tourists. Scheldeland seems to have untapped potential when analysing the available opportunities in terms of nature, history, and location. There is a centre-periphery imbalance with tourism concentrated in the surrounding urban regions of Ghent, Antwerp, and Brussels, rejecting the area in-between, notwithstanding an above-average accessibility.
Lab goals
Considering the relative expanse and diversity of the Scheldeland region, encompassing 25 municipalities, and the need for a local, community-driven perspective in the Living Labs, the organization of the Scheldeland Living Lab is focused on three neighbouring locations: Dendermonde, Puurs-Sint-Amands, and Bornem. Higher-level governing bodies such as the provinces of Antwerp and Eastern Flanders, and Toerisme Scheldeland, take part in the steering committee to also include a broader perspective.
The overarching goal of the Living Lab is to support the development of cultural tourism through bottom-up development, respecting the past while looking towards the future to create a sustainable cultural tourist destination where communities can flourish. The higher-level theme of the Scheldeland Lab is the strong link with the Scheldt river and its tidal character, which can be translated into region-specific heritage, both from an industrial perspective (e.g. ship building industry) and a historic perspective (e.g. fortresses and castles).
Activities and innovations being developed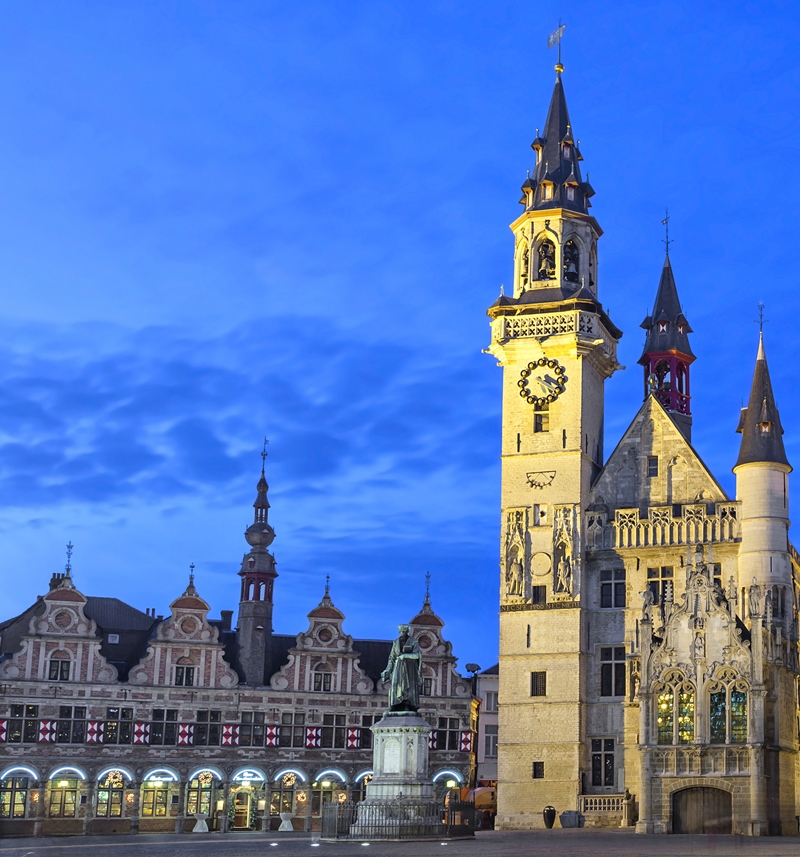 The Living Lab fits with the destination development plans of the relevant destination management organisation. Their strategy acknowledges that heritage and cultural settings, especially when developed through local involvement, can be specifically impactful for travellers, while also taking into account location-specific carrying capacities. As such, there is a strong interest to support cultural tourism in less-visited areas, both as a means to elevate communities in the periphery of tourism, and to decrease existing pressures on well-visited destinations.
Through a series of community workshops, the specific identified intervention that is supported in the SmartCulTour project is the creation of an experience package linking different cultural tourism elements in the three municipalities, focusing on soft means of transportation (walking and cycling) and centered around the steam train Dendermonde-Puurs. In particular, a business plan will outline full operational possibilities of the product, as well as 'prototype testing'.
Stakeholders
Stakeholders of the Scheldeland Living Lab include public authorities, as well as cultural attractions and private entrepreneurs. In particular, the advisory board is made up of representatives from Toerisme Scheldeland (the regional DMO), the municipalities of Bornem, Puurs-Sint-Amands and Dendermonde, the tourist organizations of the provinces of Antwerp and Eastern Flanders, and Toerisme Klein-Brabant. The work group brings together larger NGO's such as Regional Landscape Schelde Durme, public bodies such as Natuurpunt and Vlaamse Waterwegen, cultural tourism representatives from Baasrode Shipping Wharves, the steam trains, local culture, city and nature guides, experts on industrial heritage (ETWIE) and Ecoso for its expertise in social entrepreneurship and circularity.