Metropolitansko područje
Grada Splita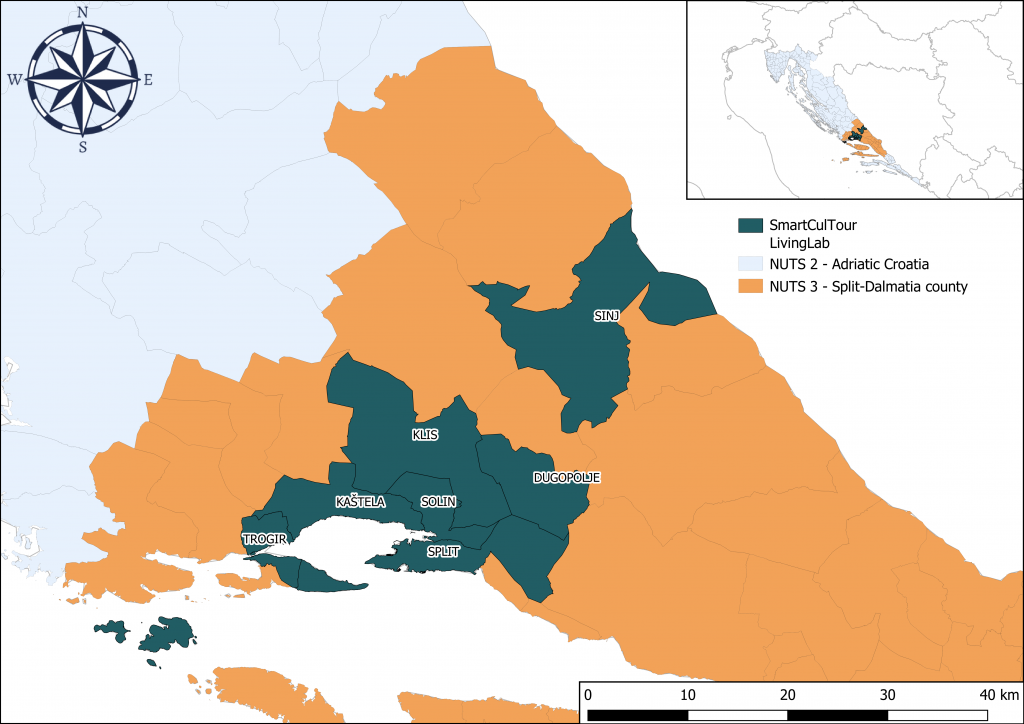 The Living Lab
Splitsko-dalmatinska županija (SDŽ) jedna je od ukupno 21 hrvatske županije (od čega sedam županija pripada Jadranskoj regiji) i smještena je u središnjem dijelu jadranske obale. SDŽ obuhvaća područje ukupne površine 4.540 km2 na kojem, u 16 gradova i 39 općina živi 454.798 stanovnika (što predstavlja 11 % od ukupne hrvatske populacije). Gustoća naseljenosti SDŽ-a iznosi 101 stanovnik po km2.
Najveći grad i administrativno središte SDŽ-a je Grad Split, s približno 190.000 stanovnika, dok više od 300.000 stanovnika živi u njegovom metropolitanskom području. Metropolitansko područje Grada Splita uključuje 13 gradova i općina od kojih se u sastavu LL-a nalaze: Split, Trogir, Kaštela, Solin, Klis, Dugopolje i Sinj.
U 2019. godini u Gradu Splitu zabilježeno je 944.465 turističkih dolazaka (udio od 4,8 % u ukupnim dolascima Republike Hrvatske (RH)) i 2.757.305 turističkih noćenja (udio od 3,02 % u ukupnim noćenjima RH). Na području LL-a ostvareno je ukupno 1.313.271 noćenja, od čega na četiri obalna grada (Split, Trogir, Kaštela i Solin) otpada udio od 95 %. Tri grada/općine koji su smješteni u zaleđu Grada Splita i dalje ostvaruju slabije turističke rezultate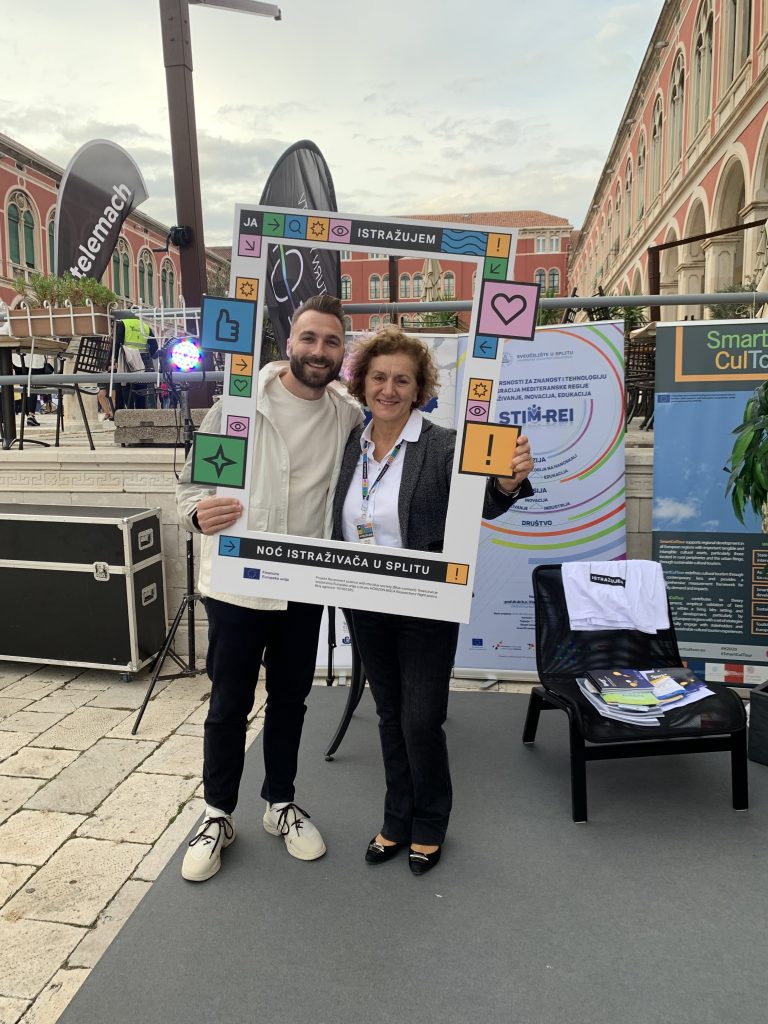 On September 30th, the FEBT team leader, prof. Lidija Petrić and Split LL Manager, ass….