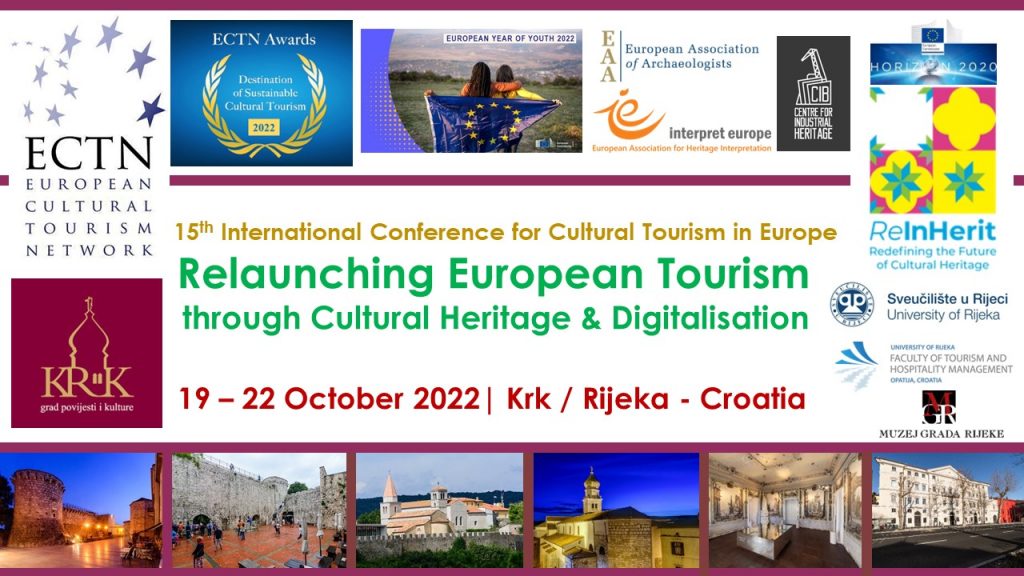 From October 19th 2022 to October 22nd 2022 Krk, Croatia, was the host of the 15th International Conference for Cultural Tourism in Europe, organized by the European Cultural Tourism Network (ECTN) around the topic "Relaunching European Tourism through Cultural Heritage & Digitalisation". Within the framework of this conference, on Thursday October 20th the SmartCulTour consortium organized its second sub-regional workshop on the tools and methods developed within the Horizon 2020 programme to support stakeholder engagement and community-supported development of cultural tourism initiatives.
Bart Neuts of KU Leuven presented the design process crafting stages and the double-diamond design model, Jessika Weber of Breda University of Applied Sciences gave a presentation on the SmartCulTour Game, Simone Moretti, also of Breda University of Applied Sciences, presented the dynamic House of Quality for supporting decision-making. Finally Blanka Šimundić of the Faculty of Business, Economics and Tourism of the University of Split, presented the process of indicator selection and impact measurement in order to measure and monitor the sustainability of cultural tourism.
was presented live and also streamed online by the organizers and was framed within other sessions organized by colleague Horizon-projects IMPACTOUR and ReInHerit. As such, the SmartCulTour tools and methods could be discussed within wider academic achievements of European research projects and useful synergies were created with other participants. The public included many important professional networks such as the European Travel Commission, Europa Nostra, the European Association of Archaeologists, interpret Europe, Europeana, the Centre for Industrial Heritage, representatives of the European Commission and a number of academics from various institutions.