In November 2021 and February 2022, two advisory board sessions were organized in Living Lab Scheldeland, with the explicit purpose of presenting the community-led ideation to local policy makers.
The first session on 22 November 2021 took place in hybrid fashion, both real-life in CC Binder in Puurs-Sint-Amands and via Microsoft Teams. In this session, the project ideation canvases of the three subgroups – as developed in the fourth workshop – were summarized in a PowerPoint presentation and presented to the advisory board by selected members of the workgroup. The three prospective project to be presented were:
"Scheldeland in beweging" (i.e. Scheldeland in motion): family-focused and group-based active weekends, linking different cultural heritage attractions and particularly focusing on one of the last remaining steam trains in Belgium;
"Scheldeland, goed gezien" (i.e. Scheldeland, well seen): a sensory route for people with visual impairments, with slow modes of transportation;
"Scheldeland, vanuit de hoogte" (i.e. Scheldeland from above): nature 'hangouts' with landmark values, particularly focusing on a lookout platform at the Scheldt river turn, linked to cycling routes and bird breeding grounds.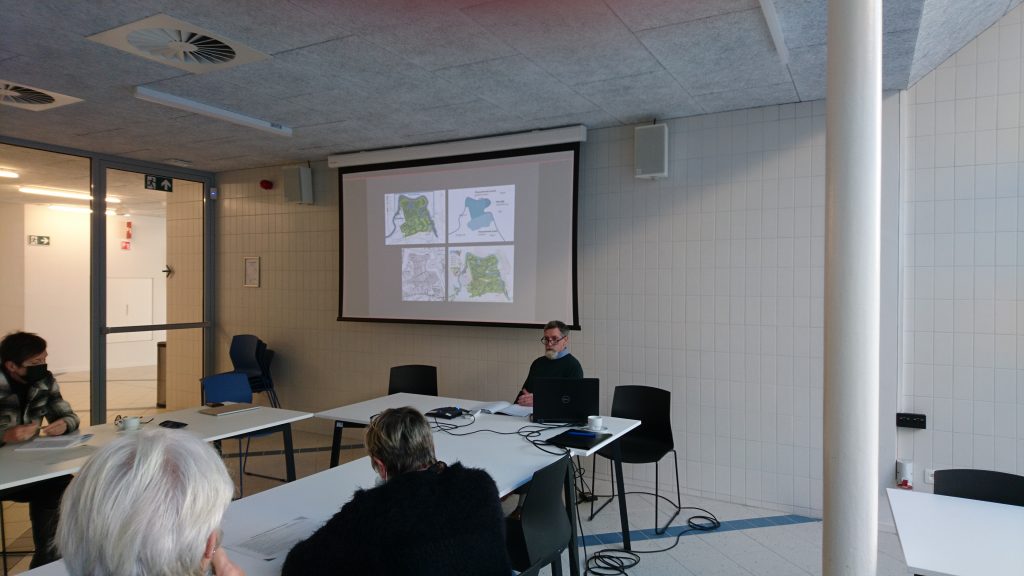 A House of Quality matrix was used by policy makers on various level in order to scare the different initiatives on different priorities and needs, leading to aggregated scores for the three proposals.
After the meeting, the scores were analyzed and reported to the participants, with "Scheldeland in beweging" receiving the highest average score. In a next advisory board session on February 2022, the different proposals and their respective scores were discussed and "Scheldeland in beweging" was unanimously seen as the initiative to prioritize, considering multiple recognized benefits. In the remainder of the meeting, a customer journey was mapped out in order to identify further needs in product development and help to plan future workshop meetings.