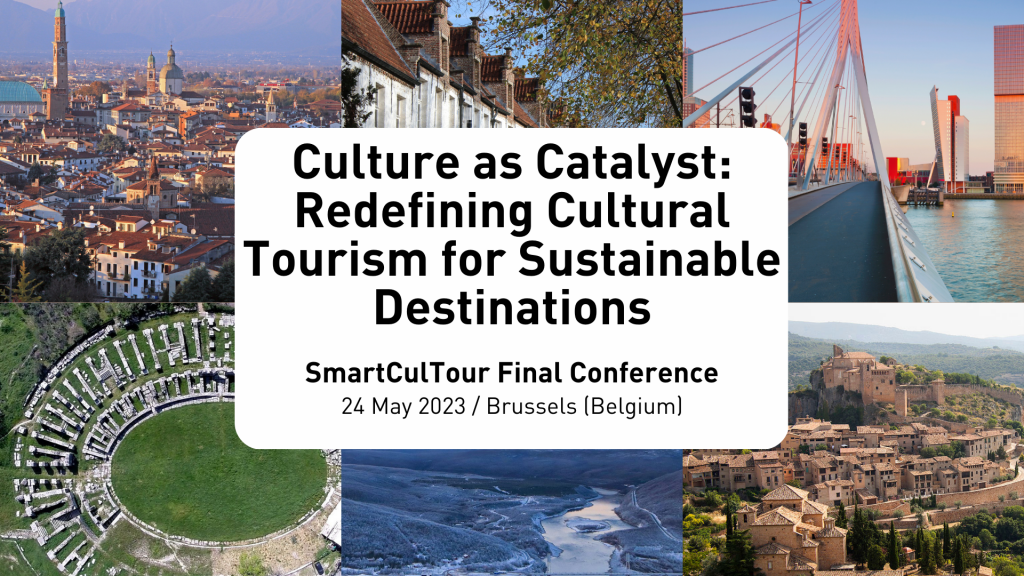 Stakeholders of the cultural tourism sector in Europe are invited to join the Final Conference of the EU-funded project SmartCulTour on 24 May in Brussels. The event will bring together international experts to explore emerging tourism trends and identify priorities to redefine cultural tourism for sustainable destinations.
The conference will tackle the importance of harnessing the power of culture and local values to redefine the visitor experience. The lineup of confirmed speakers will include UNESCO, European Commission (various DGs), MEPs István Ujhelyi and Marcos Ros, ICOMOS and leading EU and National cultural and tourism bodies as we debate the future of cultural tourism in Europe.
Since SmartCulTour started in January 2020, the project has supported the development of European regions by providing them with a set of strategies to engage with stakeholders and co-create sustainable cultural tourism experiences.
The project has been deployed through six living labs across Europe (Belgium, Croatia, Finland, Italy, the Netherlands and Spain). The project's tools and the different experiences of the SmartCulTour Living Labs with key target audiences will be shared during the closing conference of the project.
DATE: Wednesday 24 May 2023
TIME: 09:15 – 18:30 h
VENUE: Herman Teirlinckgebouw building (Havenlaan 88, 1000 – Brussels, Belgium)
REGISTRATION: Register on the SmartCulTour website to attend the event (smartcultour.eu)